Perth Airport WA 6105
Perth Airport WA 6105 is the fourth busiest airport in Australia in terms of passenger traffic, and operates 24 hours a day, 7 days a week throughout the year. Perth Airport is part of a 2,105 hectare estate and sees almost 14 million passengers travel through each year.
Our stores at the airport
We'd like to introduce the Duty Free stores at the Perth International Airport, where you can make all your tax free purchases before your next trip. All of our stores are distributed at the main points in the airport. Brighten up the inevitable wait times and visit our tax free shops at Perth airport.
From Duty Free Perth we offer you a wide range of tax free products to make your next trip a bit better, or take the opportunity to give a gift at a reduced price. Travelers who pass through the airport's departures terminal will find the Dufry Perth Departures, a boutique with first class items in fragrances, or with a selection of food and liquor from brands such as Johnnie Walker, Absolut or Grey Goose. You also have the option to buy a memento to take home a souvenir of this unique city thanks to the Duty Free shops.
Those travelers arriving in the Australian city through the airport, will have the opportunity to visit the Dufry Perth Arrivals tax free shop. It is a tax free boutique that offers you the best prices on beauty products, perfumes, creams, liquor and tobacco, as well as many other products at competitive prices thanks to the tax exemptions. Finally, the Dufry Perth Landside tax free shop is an establishment where you can find amazing deals on products from top brands like Esteé Lauder, Clarins, Kinder or Johnnie Walker.
Visit our Perth International Airport stores, which remain open 24 hours a day for you to shop and enjoy fantastic name brand products at unbeatable prices. Save time and money while shopping at the Perth International Airport Duty Free stores.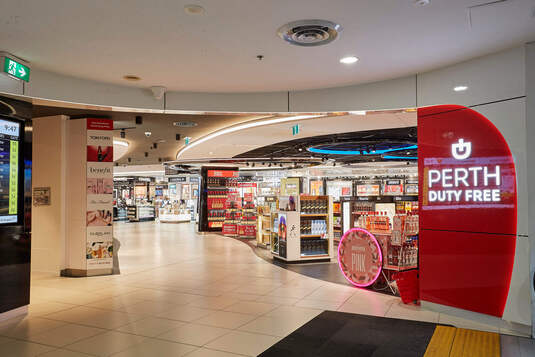 Dufry Perth Departures
Location

Departures Terminal 1

Shop Categories

Food & Confectionary, Perfume & Cosmetics, Liquor, Tobacco

Telephone

08 9347 5100

Email

perth.customerservice@au.dufry.com

Opening hours

Open 24 hours
---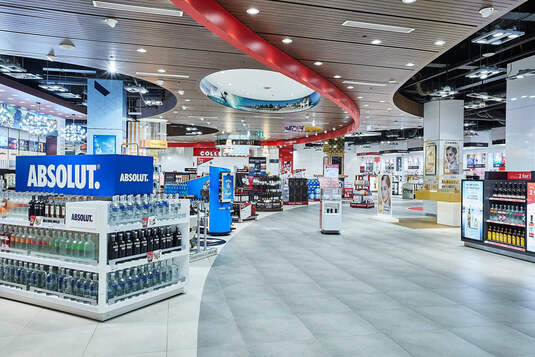 Dufry Perth Arrivals
Location

Arrivals Terminal 1

Shop Categories

Food & Confectionary, Perfume & Cosmetics, Liquor, Tobacco

Telephone

08 9347 5100

Email

perth.customerservice@au.dufry.com

Opening hours

Open 24 hours
---
---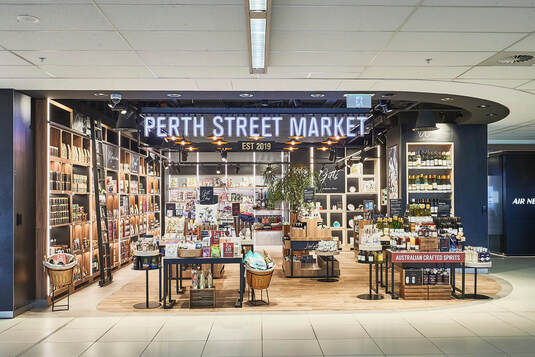 Perth Street Market
Location

Departures Terminal 1

Shop Categories

Local Australian food, homewares, gifts and wine

Telephone

08 9347 5100

Email

perth.customerservice@au.dufry.com

Opening hours

Open 24 hours
---
---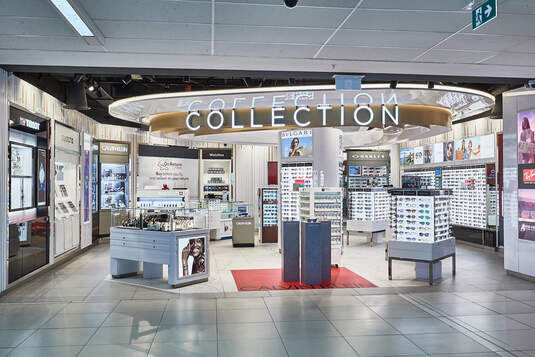 Collection - A Dufry Store
Location

Departures Terminal 1

Shop Categories

Designer Sunglasses, Watches and Jewellery

Telephone

08 9347 5100

Email

perth.customerservice@au.dufry.com

Opening hours

Open 24 hours
---
Under the Liquor Control Act 1988 it is an offence to sell or supply liquor to a person under the age of 18 years on Licenced or regulated premises; and for a person under the age of 18 years to purchase, or attempt to purchase, liquor on Licenced or regulated premises.
Licence No: 6090094136 Class of Licence: Special Facility-Tourism Package Liquor Licensee: The Nuance Group (Australia) Pty Ltd Address: Level 1, 2 George Wiencke Drive Perth Airport, WA 6105